Gerald Lawless, Ibrahim Al Janahi and Hongbin Cong at the Invest in Dubai session at Dubai Week in China
Dubai's strategic location as a gateway between East and West means that it is ideally placed to support China's One Belt, One Road strategy, said a panel discussion at Dubai Week in China.
Dubai Week in China is a seven-day event in Beijing that aims to highlight the emirate's journey from a small fishing community to a global trade and tourism hub.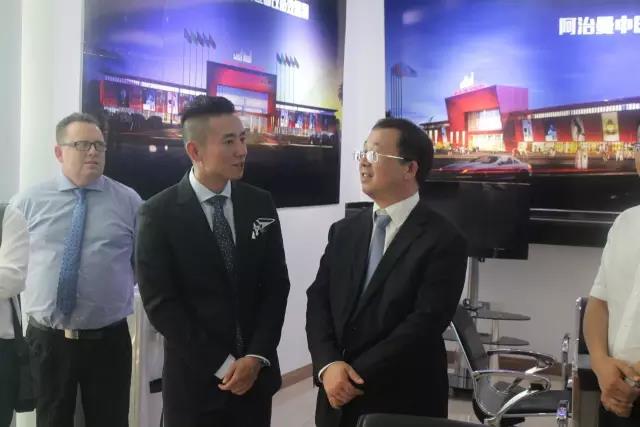 Arif Amiri opening the Invest in Dubai session
Arif Amiri, Deputy CEO DIFC Authority, made the opening address at the 'Invest in Dubai' session, while the panel comprised Hongbin Cong, Managing Director of Invest Dubai, Falcon and Associates, Gerald Lawless, President and Group CEO, Jumeirah Group, and Ibrahim Al Janahi, Deputy CEO, Jafza, who discussed Dubai's value proposition as a business destination in front of an audience of Chinese business leaders.
The session drew on how Dubai's infrastructure can facilitate China's 'One Belt, One Road' strategy. The strategy, launched by Chinese President Xi Jinping, looks to connect a multinational network of partners across Asia, Europe, the Middle East and Africa.
Dubai's geographic location and existing transport network through Dubai International Airport and Jebel Ali Port – bolstered further by Dubai World Central Al Maktoum International, the world's largest airport – make it perfectly positioned to contribute to the initiative.
"The synergies between the two countries are represented by many things," said Mr Amiri, who noted that there are already 3000 Chinese companies currently operating in the emirate and more than 200,000 Chinese people living in Dubai.
"Today's event is all about discussing great opportunities between two great nations… and strengthening the bridge we have already built between our two countries."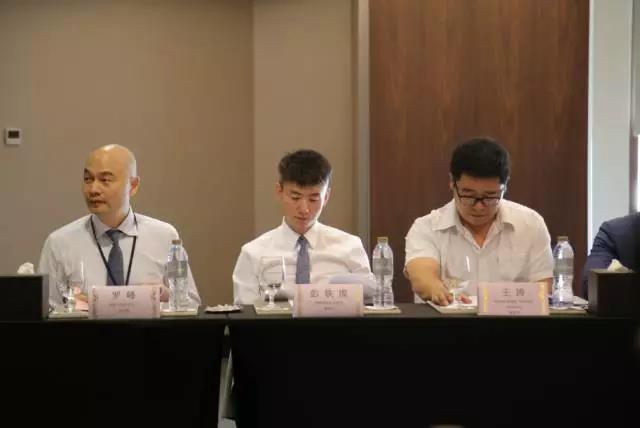 Senior Chinese businesspeople attended the Invest in Dubai session at Dubai Week in China
Furthering that sentiment, Mr Lawless commented that stability and security were among Dubai's strongest assets and that its reputation as a haven of peace and security had been fundamental in helping grow tourism in the region.
The panel also fielded questions about how Chinese companies are able to establish businesses in Dubai and explained how dedicated free trade zones exist to help make this process as seamless as possible.
Mr Al Janahi said: "Our main objective is to help Chinese companies to expand towards the Middle East and beyond. One of the messages of the One Belt One Road strategy is to look to expand into new territories such as Africa, Asia, Europe and the Middle East, and the gateway to these regions is Dubai."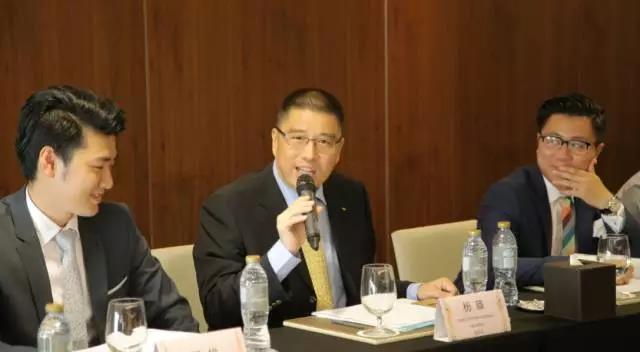 Gerald Lawless and Ibrahim Al Janahi on the panel of Invest in Dubai at Dubai Week in China
By 2020, emerging markets are expected to account for roughly half of global GDP.
"The advantage of Dubai is that it is one of a kind," said Mr Cong. "You can never find another city like it. It is the perfect logistics hub in the Middle East and it has also addressed one of the greatest challenges, which is attracting high-level talent. Dubai has the best international education, healthcare and transport infrastructure, and all of this attracts truly top-level professionals."