Arabic calligraphy was one of the cultural traditions showcased at Dubai Week in China Art & Food Night
Dubai Week in China came to a close last night with a vibrant celebration of the emirate's rich cultural heritage, as well as China and Dubai's shared passion for food and art.
Attendees, who included government officials, business and thought leaders, and arts, culture and lifestyle media, viewed key pieces by emerging artists working in both Dubai and Beijing. They were also treated to live art exhibitions including sand art, calligraphy and henna art, and were granted the opportunity to sample Arabic cuisine through a specially selected menu cooked across a series of live cooking stations.
The hugely popular occasion signaled the end of the inaugural Dubai Week in China, the largest event to be staged in China showcasing the emirate. More than 15,000 visitors attended Dubai Week in China at The Orange, Sanlitun Taikoo Li South in Beijing, to learn about Dubai's meteoric rise from a humble fishing village to a global city of opportunity.
Through an interactive digital and multi-sensory exhibition, combined with themed evening events, and meetings and thought leadership sessions with some of the entities spearheading Dubai's economic development, visitors were shown different sides of Dubai. Moreover, the exhibition demonstrated to attendees from the worlds of business and politics that Dubai can make a significant contribution to the delivery of China's 'One Belt, One Road' economic development strategy.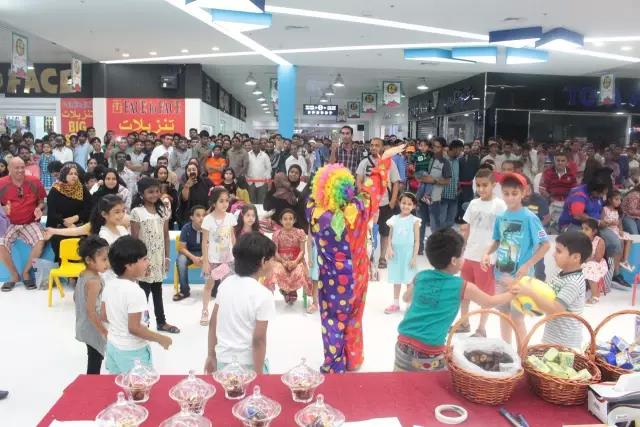 Henna art proved popular among the Chinese public
Among the event's highlights was the announcement that the UAE is to host one of the world's most prestigious table tennis tournaments, considered a key indicator of form ahead of the 2016 Summer Olympics in Rio de Janeiro. The ATTU Asian Cup will take place less than 100 days before the start of the Games, and as such will be the last competitive stop on the road to Rio for the majority of competitors.
The Falcon and Associates event, in cooperation with the Chinese People's Association for Friendship with Foreign Countries (CPAFFC), highlighted synergies and opportunities for cooperation between Dubai and China, in areas as diverse as tourism, trade and even innovation strategy. "Dubai Week in China was a great success – to welcome such a large number of visitors and introduce them to the potential that exists in Dubai was very satisfying," said Hongbin Cong, Managing Director, Invest Dubai, Falcon and Associates.
"Dubai Week in China really caught the imagination of the people of Beijing and the feedback has been incredible," he continued. "'Surprised' is a word I heard a lot: many people were very excited to learn beyond the Dubai that most people know; while the business community had fruitful meetings, forging new friendships and exploring opportunities of mutual benefit across business, tourism, culture and lifestyle."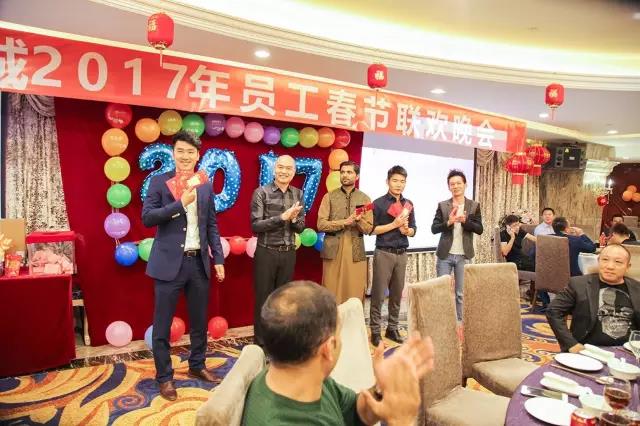 It was announced at Dubai Week in China that the UAE will host table tennis's ATTU Asian Cup in 2016
One of the undoubted highlights of the final night was renowned Chinese erhu player Chen Jun. Last year Chen performed at horseracing's Dubai World Cup for His Highness Sheikh Mohammed bin Rashid Al Maktoum, Vice President and Prime Minister of the UAE and Ruler of Dubai, and at the The Orange he delighted more than 200 guests with two beautiful pieces.
Media attendees also had the chance to ask questions on Arabic culture in a series of open discussions held by Nasif Kayed, Managing Director of the Sheikh Mohammed Centre for Cultural Understanding, a non-profit organisation that acts as a cultural bridge, raising awareness of the local culture, customs and religion of the UAE.
"Home to more than 200 different nationalities, Dubai is a safe, welcoming and multi-cultural society which opens its arms to everyone," said Kayed. "Its diverse culture and vibrant lifestyle make it among the most dynamic and liveable cities in the world which is attracting more and more Chinese… many intrigued by our culture and surprised to discover that Chinese and Arabs are similar in many ways."